With its striking lines and plump headboard, The Lyon will provide you with long-lasting style and comfort. This contemporary style bed features a unique headboard, which offers plush comfort and a focal point in your bedroom.
Breathe new life into your bedroom with a luxurious addition to our range, The Lyon.
Deep padded headboard for additional comfort
Low sweeping sides offer easy access
100's of fabrics and colours to choose from
The Lyon is available in the following sizes:
Single
Double
Dual
Custom built to your required size.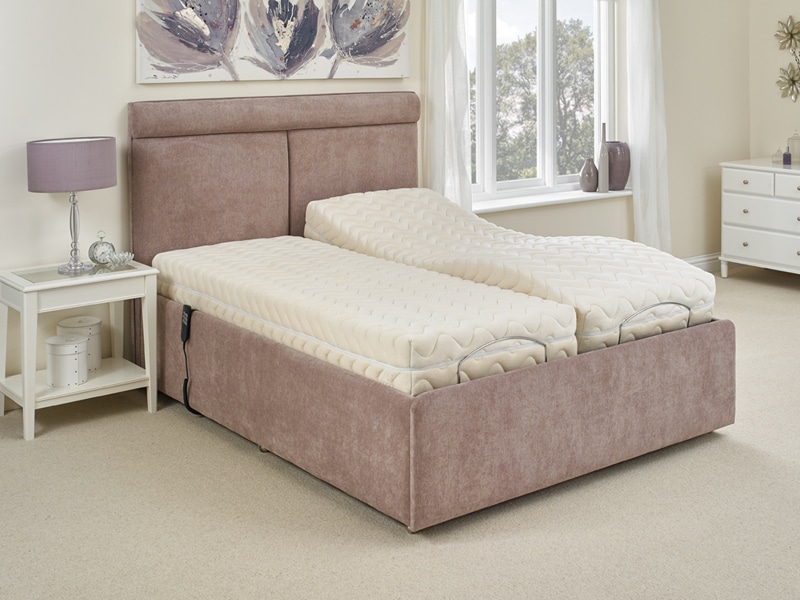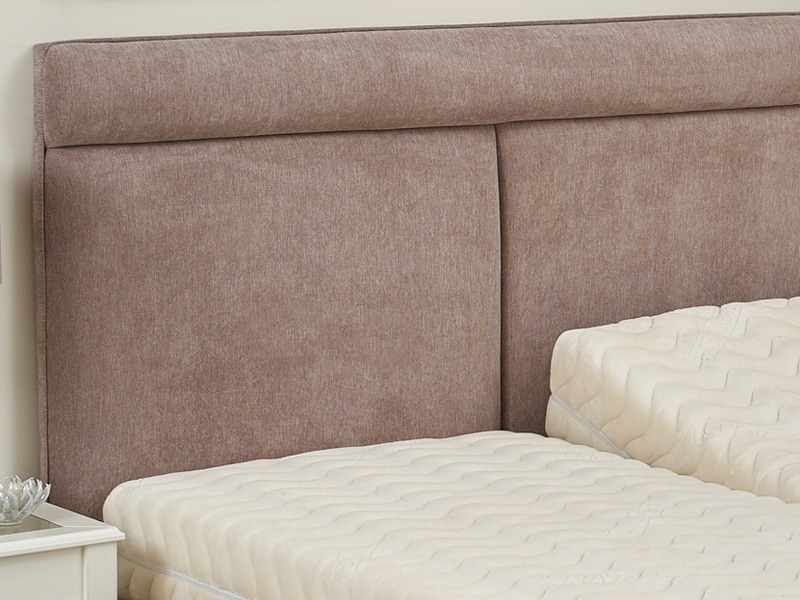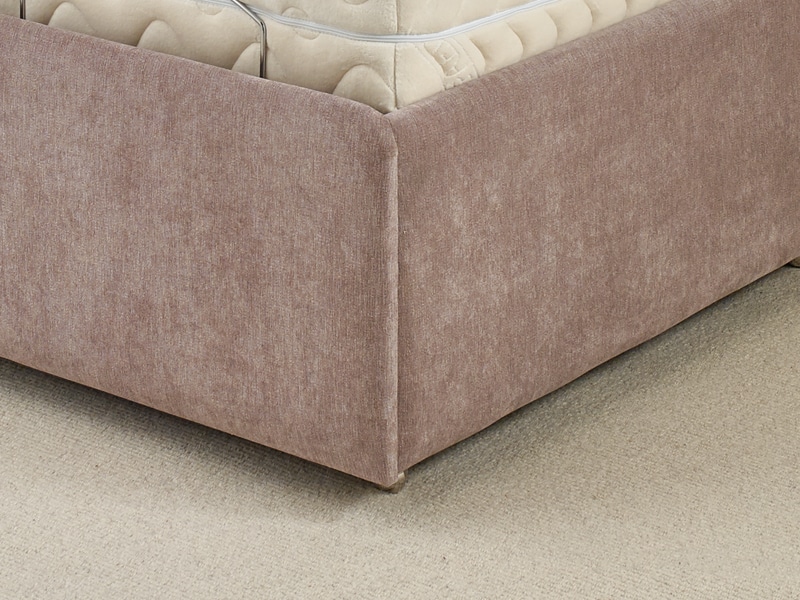 More about
The Lyon Adjustable Bed
The Lyon Adjustable Bed has been designed to offer complete independence in the comfort of your bedroom.
Its high quality 5-lever mechanism allows each section of the bed move to separately, providing complete support while you sleep. Featuring an attractive rolled padded headboard, The Lyon is available as a single, double or dual control in 7 different widths up to 6".
As with all of our adjustable beds, The Lyon comes with a full 3-year guarantee, choice of mattresses and is installed by our trained engineers, free of charge!
We have no doubt that your new adjustable bed will make a positive difference to your quality of life, but with the addition of our optional extras, comfort and relaxation is taken to another level! As your bed comes direct from the factory, we tailor and build your bed around you. Make your bed, your haven.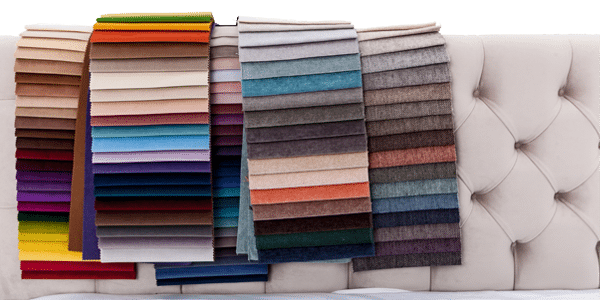 Your adjustable bed is built around you meaning you can choose from 100s of fabrics and leathers available in our range. During your home visit, your product specialist will show you all the fabrics available in our selection and can help you match the adjustable bed to your bedroom decor.
We know that choosing the right adjustable bed is an important decision – so we naturally offer you the opportunity of trying one in the privacy and comfort of your own home before making any purchase choice. Wherever you are in the UK, one of our trained, nationwide advisors will call by appointment, bringing a demonstration model for you to try. You can experience the various bed positions and even enjoy a relaxing massage!
Our primary aim at this point is to make a full assessment of your needs and advise on which of our models will best suit you and any ailments you may have. You will also get the chance to ask questions and choose and discuss colours, fabrics and optional extras. We will leave you with a quotation and, after that, the choice is entirely up to you.
Why Choose Adjustable Bed Factory?
VAT Relief Saving
If you have a long-term illness or you're disabled, you can receive VAT discount.
Free UK Delivery
We offer FREE delivery and installation of your adjustable bed to anywhere in the UK.
3-Year Guarantee
We offer a 3-year comprehensive guarantee, so you have peace of mind when it comes to repairs.
FREE Removal of Old Bed
We remove and dispose of your old bed for FREE. Included as all part of our service.
Interested in this Adjustable Bed?
If you're interested in this adjustable bed, enquire today!