4 Benefits Of Adjustable Beds With Massage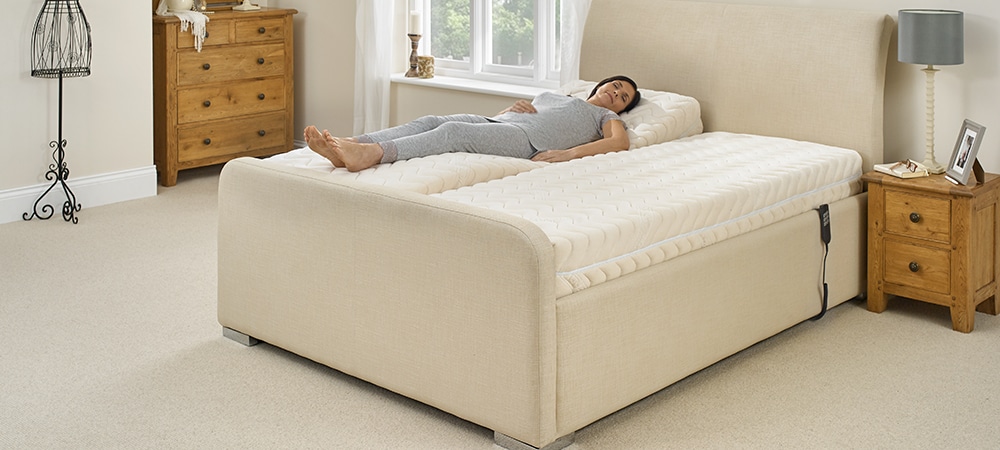 Everybody knows that a good night's sleep is essential to your health and wellbeing. If you struggle to switch off when you go to bed, or you are kept awake due to your aches and pains, it's time to do something about it. One of the best ways to aid your sleeping is to experience the magical benefits of an adjustable bed with massage.
What Is An Adjustable Bed?
An adjustable bed allows you to find the perfect sleeping position for you at the simple touch of a button. You can enjoy the benefits of sleeping with your head raised, your feet raised or both! Adjusting to the natural 'S' shape of your spine, adjustable bed bases can help to reduce pressure points on your back, temporarily relieving pain, and allowing you to get the good night's sleep that you deserve.
Adjustable beds can offer a number of advantages in comparison to a normal bed, and would be perfect for you if you would like to:
Relax and read in bed more comfortably
Improve your sleep
Get into and out of your bed safely and independently
Enjoy the benefits of a therapeutic in-built massage system
Regularly wake up feeling refreshed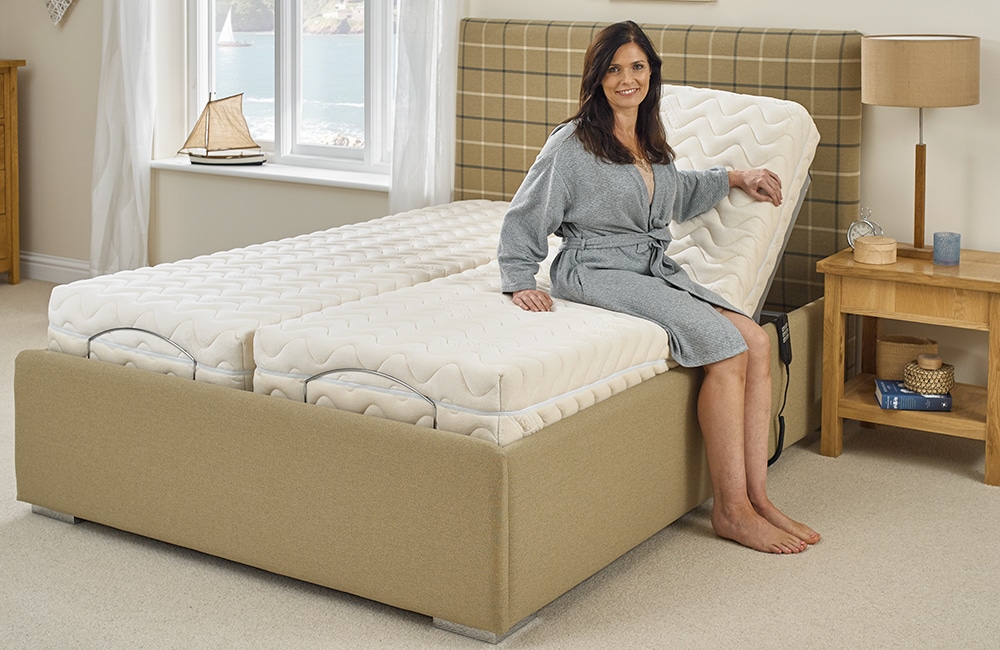 Not only this, but adjustable beds can also be helpful to those who suffer from various medical conditions such as arthritis, acid reflux and sleep apnoea. The controls gently raise you from a laying position into an upright position.
The Benefits of Adjustable Beds with Massage
In-built massage systems have become increasingly popular over the last few years. With the long list of benefits that they offer, it is obvious why.
You can choose from a variety of settings, from the intensity of the massage to where it's located, which is great for those who suffer from stubborn aches and pains.
Here are some of the advantages of adjustable beds with in-built massage systems that can benefit you:
1. Adjustable Beds With Massage Are Relaxing!
We know that you'll agree with us when we say that massage is a truly relaxing and therapeutic experience. When you combine this with the comfort of being in your very own bed, you really are onto a winning combination! Why venture out of your house for a massage when you can have one at home that is just as effective.
An adjustable bed with an in-built massage system means you can enjoy a massage any time at the simple touch of a button! Simply drift off and let the massage function soothe away any stresses from your day.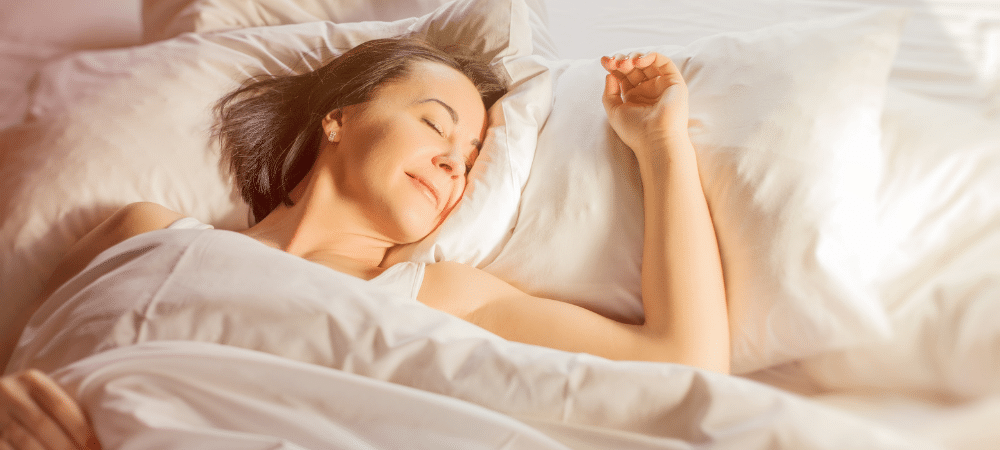 2. Adjustable Beds with Massage Improve Circulation
Massage can help to soothe your aches and pains by improving your blood circulation. Furthermore, better blood circulation can help with the recovery of your cells, and help to eliminate harmful antigens from your body.
As the massage system presses into your body, blood is sent through congested areas of the body. This is what helps to improve circulation. At the same time, massage helps to release lactic acid from your muscles, helping to relieve tension and muscular discomfort.
Improving the blood circulation in your body can have a multitude of positive effects, such as reduced fatigue and the promotion of muscle repair. It can also help to prevent bedsores for people who spend long amounts of time in bed due to health reasons.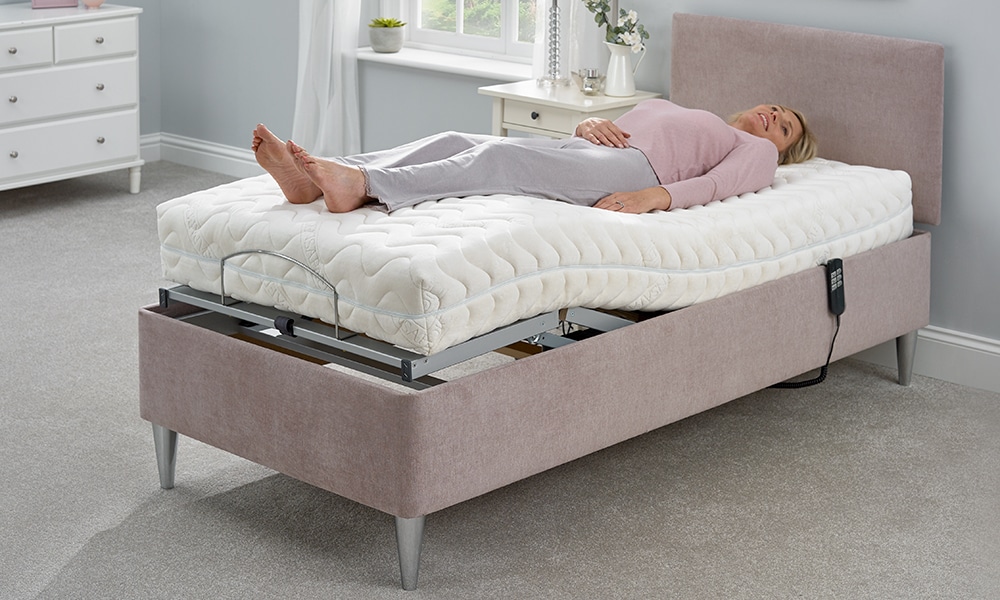 3. Adjustable Beds with Massage Reduces Inflammation In Your Joints
Adjustable beds with massage can help to relieve inflammation and swelling of your joints. Therefore, your aches and pains can be temporarily reduced. This is a lifeline to get a little relief for those trying to sleep.
Some studies have suggested that massage can be beneficial specifically for those who are suffering from body pain as well as cancer, heart surgery and migraines.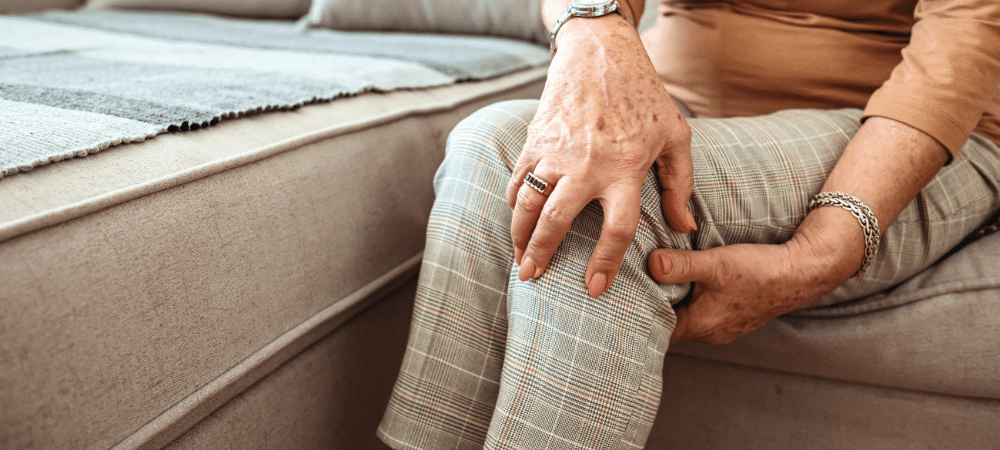 4. Adjustable Beds with Massage Improves Sleep
Do you struggle to get to sleep at night? An adjustable bed with in-built massage could be the saviour that you need!
A massage can help you to sleep in many ways. Firstly, it can increase serotonin levels in the body, which can naturally help you to experience a good night's sleep. The increase of serotonin in your body doesn't just help to improve your sleep, it also helps to improve your mood too! This means that you will wake up feeling both cheerful and refreshed!
A massage before you go to sleep also helps to relax tense muscles. A lot of the time we clench our muscles without knowing it. This can make it difficult to relax. A massage can really help you to relax putting you in the right frame of mind to fall asleep.
Interested in a New Adjustable Bed?
Order a brochure below for more information on our adjustable bed range.
Adjustable beds have many features that could help you. Here are just a few of them!