What Are The Best Beds for Elderly People?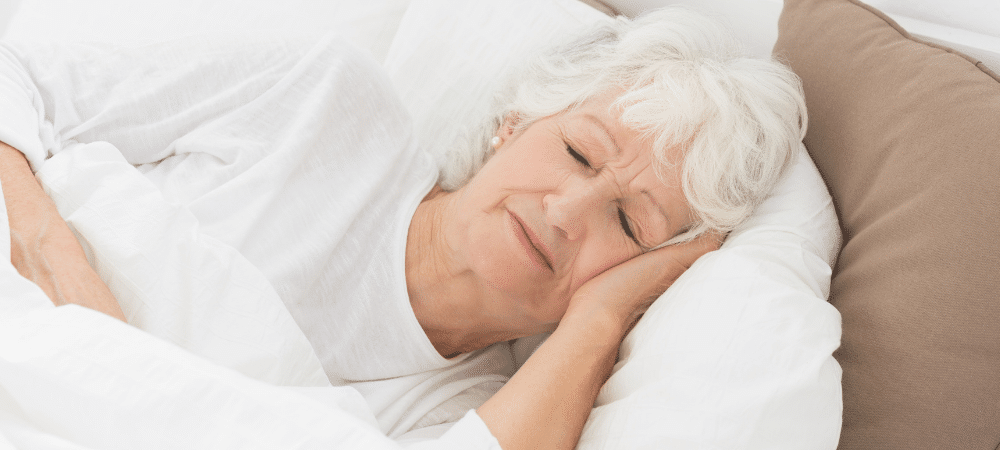 As we get older, aches and pains can become somewhat of a daily occurrence. Whether it's a pain in your back, neck or shoulder, aches and pains can seem to be a normal part of ageing. The truth is, just as our bodies needs change as we age, so do the needs of our beds. Even if we think we're sleeping well, it could be that we've just slowly become accustomed to a substandard sleeping experience.
Read on to discover how to choose the best beds for elderly people with these useful tips:
When To Buy a New Bed For Elderly People?
A good night's sleep is something we all deserve. As we get older we tend to spend longer amounts of time in bed, therefore it's important to have a bed that is suitable for our needs. But how do we even know when we need a new bed? Try asking yourself these questions:
Do you find that you often wake up with aches and pains?
Do you wake up tired even after a supposedly good sleep?
Is your bed more than 7 years old?
Are the base, legs or castors lumpy, worn or wobbly?
If you answered yes to any of these questions, it may be worth considering a new bed.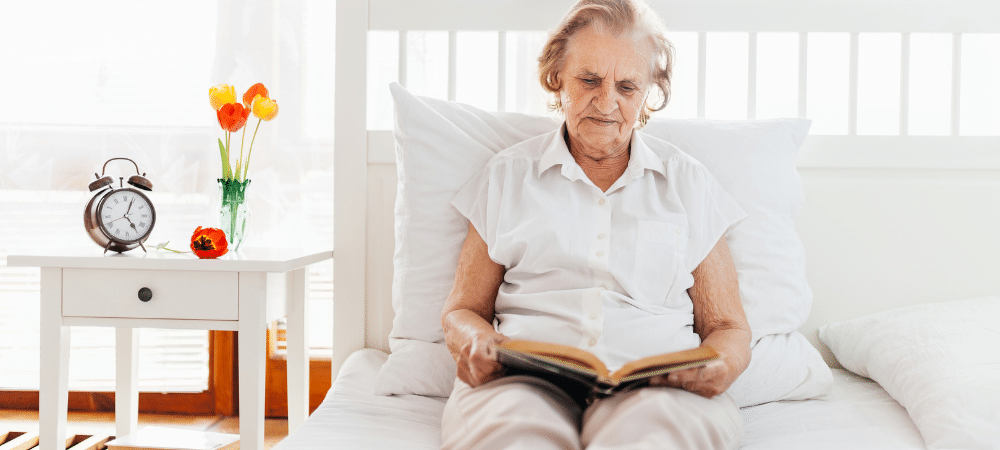 What Are The Best Beds For Elderly People?
When choosing the best beds for elderly people, there are some important considerations that you should make:
1. The Best Beds For Elderly People Should Be Adjustable
If you find it difficult getting comfortable whilst lying flat, an adjustable bed can be easily moved into a more comfortable position. Our bodies should be fully supported whilst we are sleeping and our beds should be able to support the natural curve of our bodies. We should be fully supported whilst asleep.
Dependent on your needs the top or bottom of the bed can be adjusted. This provides relief from all sorts of ailments that can affect the elderly such as backache, arthritis and oedema, improving the quality of your sleep. If you have more serious conditions, our homecare range may give you more benefits.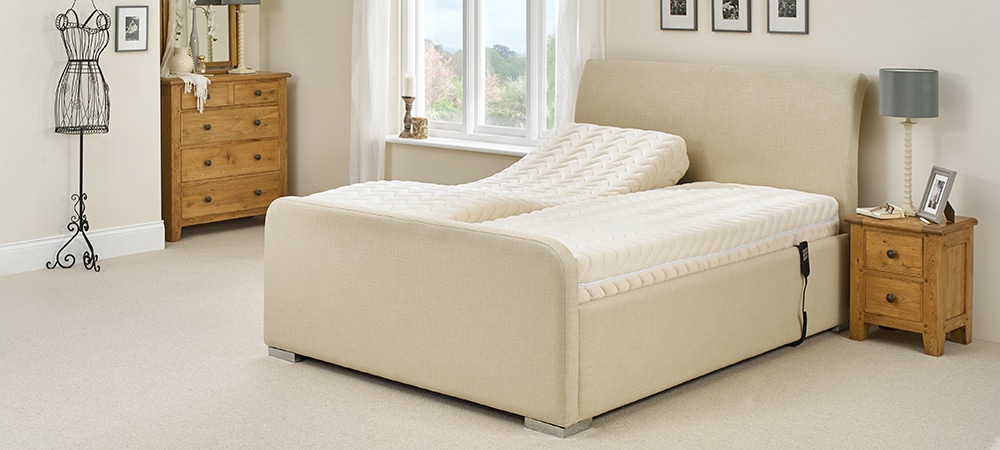 2. The Best Beds For Elderly People Should Be Comfortable yet supportive
Sleep is a time for your body to repair from the day. If you suffer from aches and pains, it's especially important to have a bed that provides firm support but is padded enough so that your sleeping surface is comfortable. Your body should be fully supported with
3. The Best Beds For Elderly People Should Be The Correct Height
As we age, mobility problems can make it difficult to get in and out of bed safely. Therefore, it's important to have a mattress the correct thickness (usually between 8-10 inches) to make it easy for you to get in without fear of falling.
4. The Best Bed For The Elderly Should Be The Right Price
Finally, price can be a big factor in choosing the best bed for you.
Thanks to many reputable online retailers, it is possible to get a great deal on a new bed, without having to pay costly middlemen fees.
What Are The Best Mattresses For Elderly People?
Buying a mattress later in life means that are a few new things to consider. If you're overwhelmed by choice, then take a look at our 2 best mattresses for elderly people below:
The Sensapaedic® Mattress
• No matter your shape or size, the Sensapaedic® memory foam mattress shapes itself to your body, supporting the small of your back, whilst cradling your hips and shoulders to reduce pressure points
• A unique system that responds independently and exactly to your weight and body movement helping you to achieve a deeper, more restful sleep
• Features a highly effective anti-allergenic treatment that helps to suppress dust mites and prevent the formation of fungus and bacteria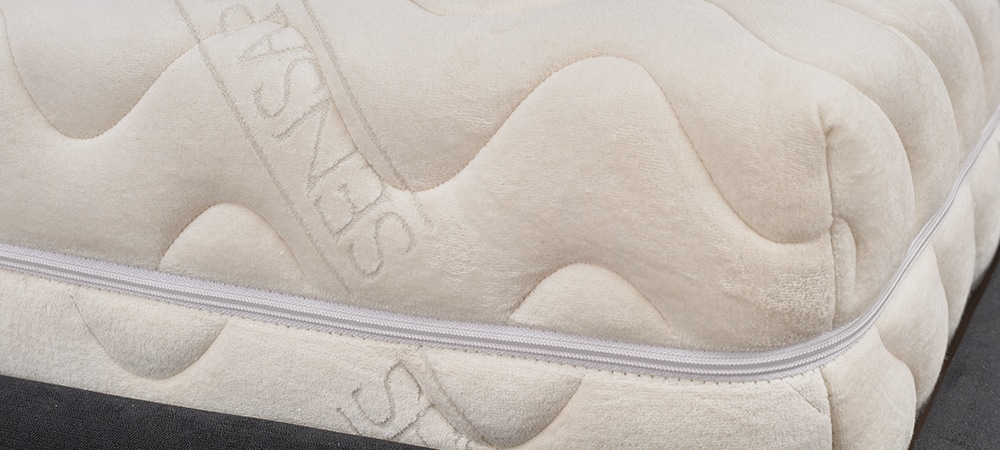 The Pocket Comfort Mattress- SLEEP BETTER EVERY NIGHT
• Pocketed spring mattresses are universally recognised as providing excellent levels of support, comfort and orthopaedic benefits
• This 7″ thick pocket sprung mattress combines pockets of fabric and springs which allow you to enjoy a comfortable and supportive night's rest
• Perfect for those people who sleep with a partner, as the individual springs prevent 'roll together' – a common cause of sleep disturbance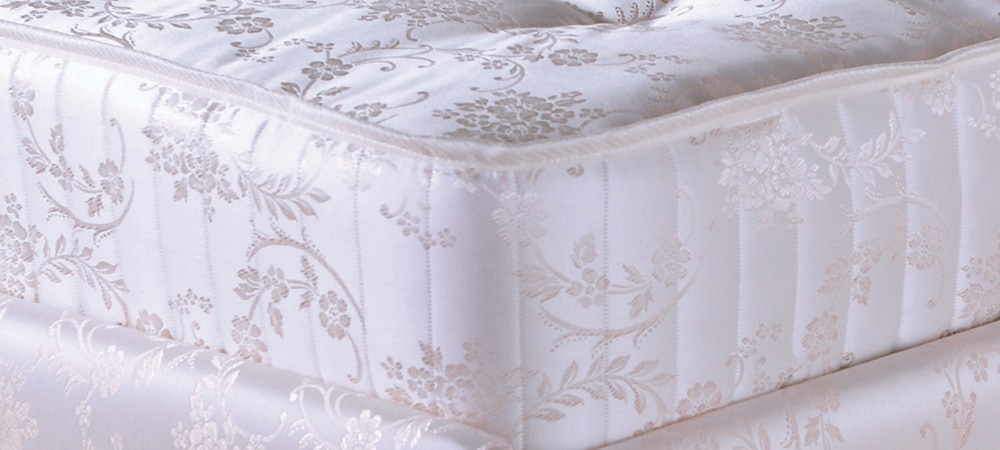 Get in Touch Today
In sum, the best beds for the elderly should provide enough support for your joints whilst being super comfortable.
Here at The Adjustable Bed Factory we offer a wide variety of beds suitable for the elderly. Our adjustable beds not only stand the test of time, but also provide the ultimate in support and comfort.
Interested in a New Adjustable Bed?
Order a brochure below for more information on our adjustable bed range.
Sleep is very important for our health and well-being so we've come up with some tips on how to keep