How to Keep Warm in Bed – 8 Top Tips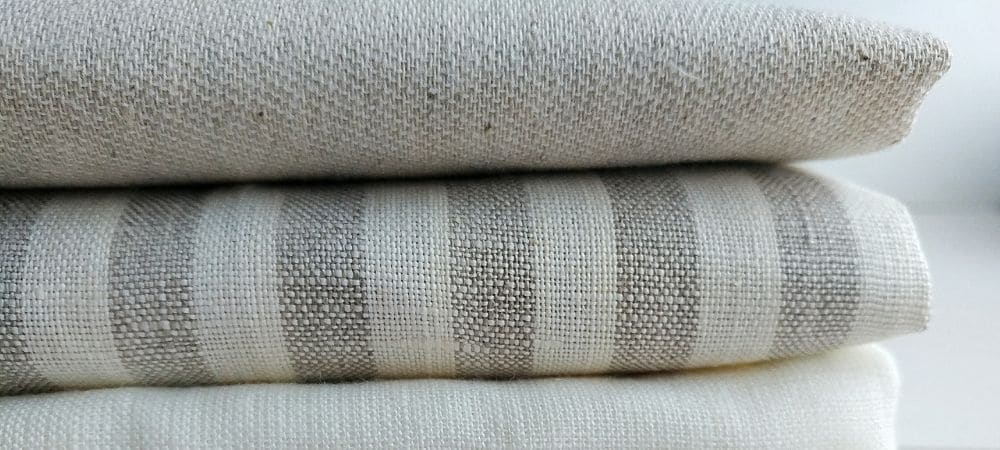 Did you know that we spend a third of our life asleep? Sleep is very important for our health and well-being, so it is important to get the right amount of sleep in order to function properly.
Being too hot or too cold can be a contribution to why you may be struggling to sleep or stay asleep at night. With the cold weather the UK has been experiencing recently, it has been affecting us all. Therefore, it is crucial to know what to do to be able to get a great night's sleep.
Whether you're someone who falls asleep the moment you hit the pillow (I promise we're not jealous), or, the tossing and turning type that tries every sleeping position possible! We've come up with 8 top tips to keep warm in bed.
Get Your Room Temperature Right
Let's get the most important tip out the way first! The way to a good nights' sleep starts with the room temperature.
Our body shivers when we are too cold to try and heat us up and sweats to cool us down. So, if you're going into a bedroom that is too hot or too cold and you're trying to sleep your body is still going to be working to get you to the right temperature.
The smart thing about our body is that it's aware when we settle down to go to sleep. So much so that our body temperature naturally decreases to initiate the sleep cycle. So, if you're going to sleep in a room that is too cold or too warm, you're more than likely going to be too restless to get some sleep.
According to Sleep.org the perfect bedroom temperature is between 15 and 19 degrees Celsius.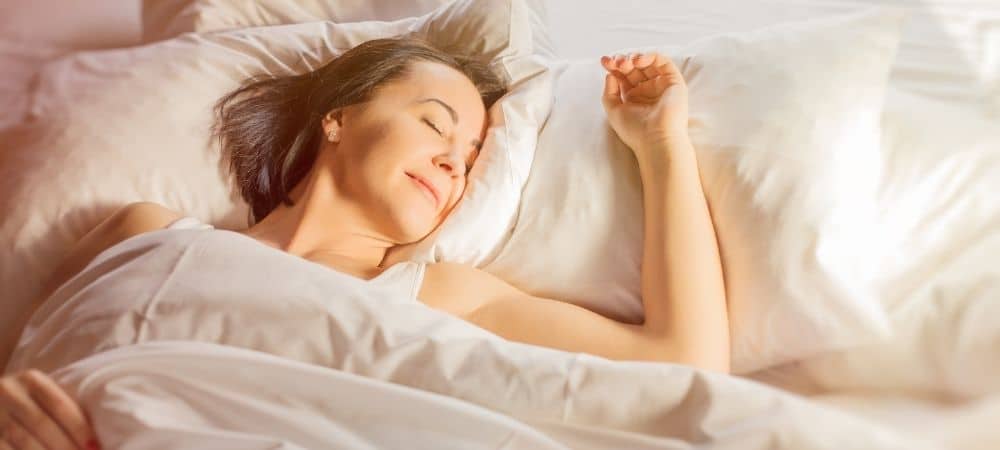 Top Tip! Try changing your thermostat to the recommended temperate about an hour before going to bed. That way your bedroom will be ready for you.
Get Cosy in Extra Layers
Have you got the right room temperature, but you're still too chilly? Maybe your duvet isn't thick enough.
You could always look into getting a new duvet with a higher tog rating. Considering the seasons, try looking into a Tog value of 10.5 for Spring and Autumn weather. If you want to look into a winter duvet then 13.5 or 15 is our recommendation.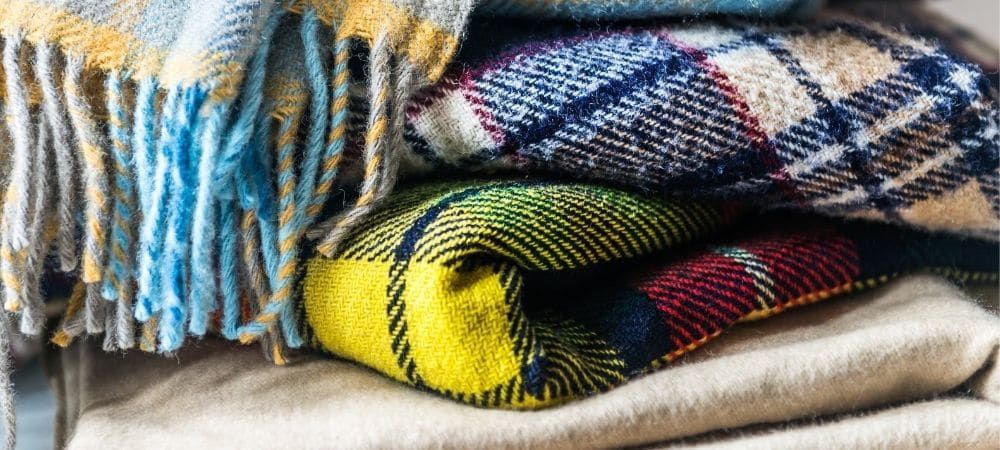 However, we don't want you to be splashing your cash unnecessarily! Try going for a Spring duvet and if you're still too cold then take some extra layers up to bed with you. That way you can take them off at night if you get too hot. A much better alternative is to consider a blanket or two on your bed for an extra layer.
Warm PJ's
Maybe you're the silk type of person or you like to wear your cotton, it's important to feel comfortable at night. The fabric of your pyjamas' is an important factor! You need to ensure that the material you are wearing is breathable, so you don't overheat.
For pyjamas' where you won't overheat in the night, silk is the best choice. This special material allows you to stay warm or cool in the winter and summer and make for a comfortable night's sleep. Cotton is also a good choice as it's soft to the touch and breathable material, but as it's a thin material you may need to take an extra layer to bed with you.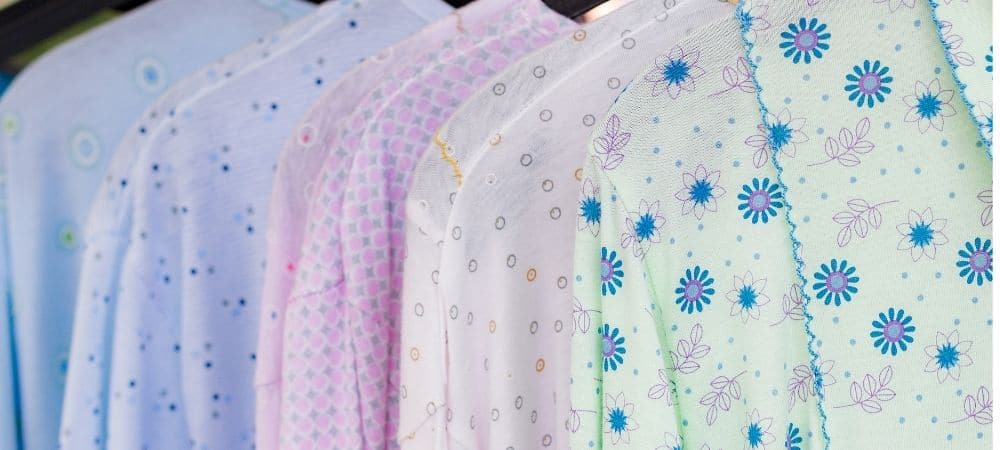 We suggest steering away from fabrics such as wool or fleece. Yes, they will keep you warm, but this type of material tends to keep the warmth in and we're sure you don't want to disturb your sleep by waking up with the sweats.
Take a bath
Did you know that taking a bath can help you get to sleep faster?
You may be thinking this has nothing to do with keeping warm in bed. Well… bathing actually helps regulate our body temperature which is important for getting a good nights' rest. There's a hormone called melatonin – the sleep hormone – that gets woken up which actually helps you sleep.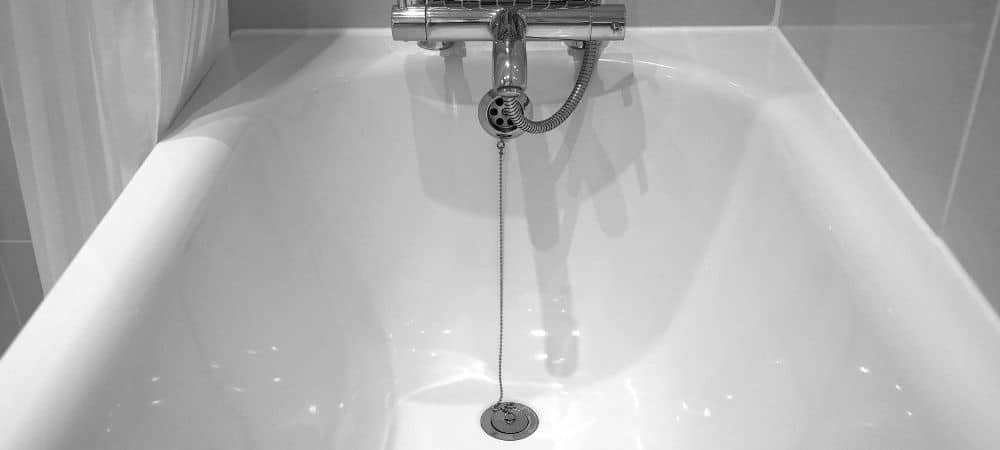 It's best to bathe about 90 minutes before bed for the best benefits. That way when you get into bed, your body temperature will be just right and you will be sleepy!
Enjoy The Luxury of an Adjustable Bed
Did you know that your body's position at night could be a reason why you may not be able to stay warm?
Adjustable beds are typically used to suit a specific need for the user. There are various benefits to an adjustable bed, such as temporarily relieving pain in the joints and ligaments, alleviating back pain, helping reduce swelling and many more.
The electronically controlled bed allows you to find a position that best suits you for the night. Putting yourself in a comfortable position with great support improves blood circulation which also helps to regulate your body temperature. Thus, in turn your body will stay at a neutral temperature throughout the night – no underheating or overheating!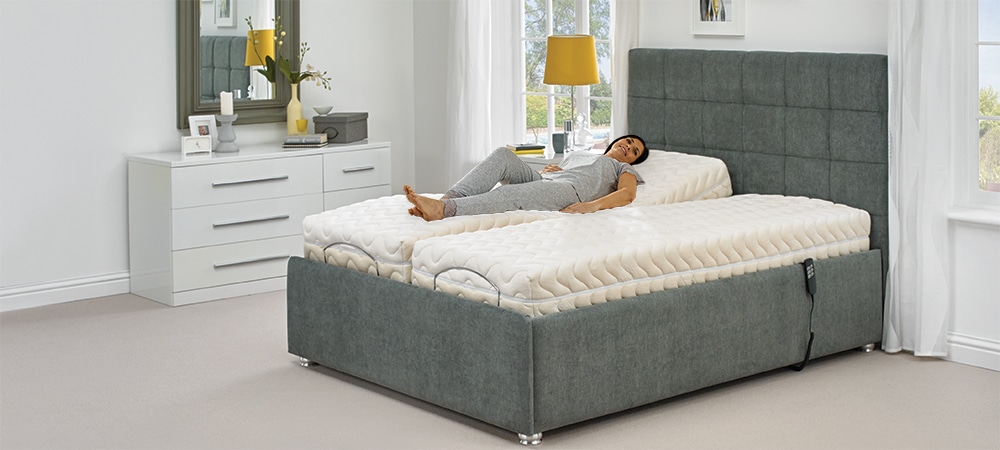 Wear Bed socks
Ever been told, if your feet are warm your body will be warm too?
Our feet are the temperature sensors of the human body, so if our feet are warm then yes, our body will start warming up too. Warm feet help to regulate our core temperature, so, if you're struggling to stay warm in bed then wearing socks could be the solution for you.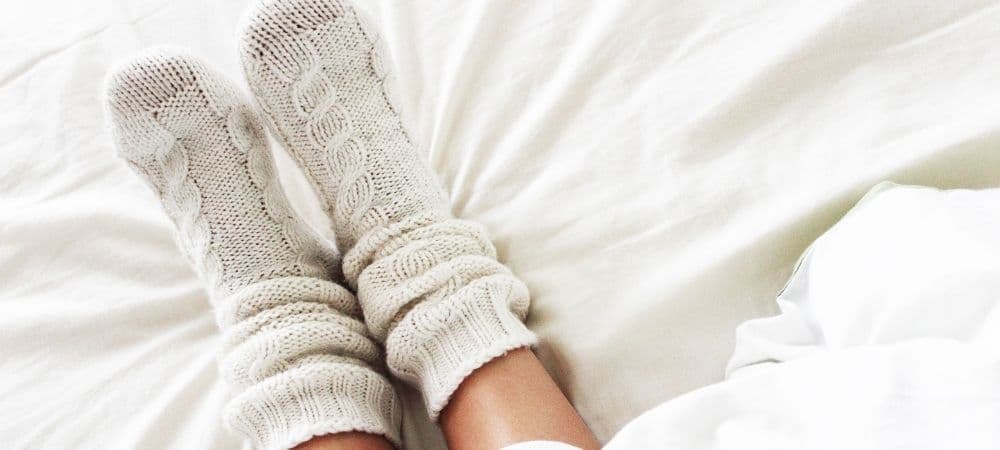 Sometimes the type of sock you wear may make your body overheat at night, so choosing the right pair is important. As nice as thick warm socks are, we suggest for bed you wear a pair of lightweight socks to prevent overheating. That way you can get a good night's sleep.
Dig Out Your Hot water bottle
Temporary yet amazing! Taking a hot water bottle to bed is a brilliant way of making sure you can stay nice and toasty at night.
You can either put it near your stomach, back or feet to feel the effects. The heat coming from it will keep you warm and make you sleepy too. It's important to not put it directly on the skin though as this can result in burns, so try and keep it a few inches away from you or wear a thick layer.
If you're worried about falling asleep with a hot water bottle next to you, there is nothing to worry about as it does actually cool down throughout the night. So, by the time you wake up it will be cool.
Top Tip! When filling up your hot water bottle with hot water, be very careful to keep your face away from the steam and never fit it up over halfway!
Enjoy a Hot drink
Yes, we said it…hot drinks before bed will not keep you warm for the night. Science says that it actually has the opposite effect and cools your body temperature down slightly! Who's to say the placebo effect isn't good enough though? That's why we were still able to sneak this tip in.
Okay, time for the good news. Hot drinks do temporarily create a warm feeling for us, it just doesn't keep us warm. This in itself can actually make us feel sleepy which is perfect timing just before bed.
There are many different hot drinks that can help us get to sleep too. If you're into your teas then you will be happy to hear that herbal teas such as, Green Tea, Chamomile, Valerian, Lavender and many more all have natural ingredients that help us relax and get to sleep better.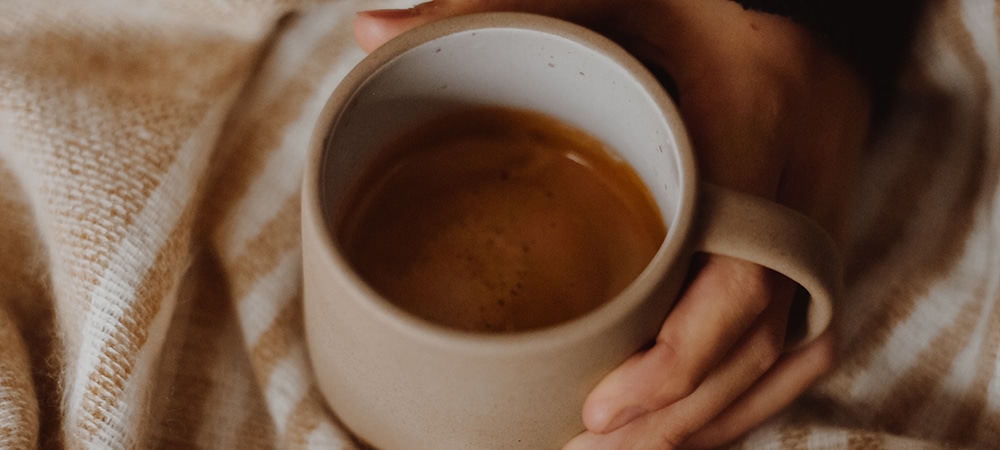 We hope these tips for how to stay warm at night are useful for you and that you have a better night's sleep.
Interested in a New Adjustable Bed?
Order a brochure below for more information on our adjustable bed range.
Different adjustable bed sleeping positions can have a big impact on how well we sleep. Read on to find out